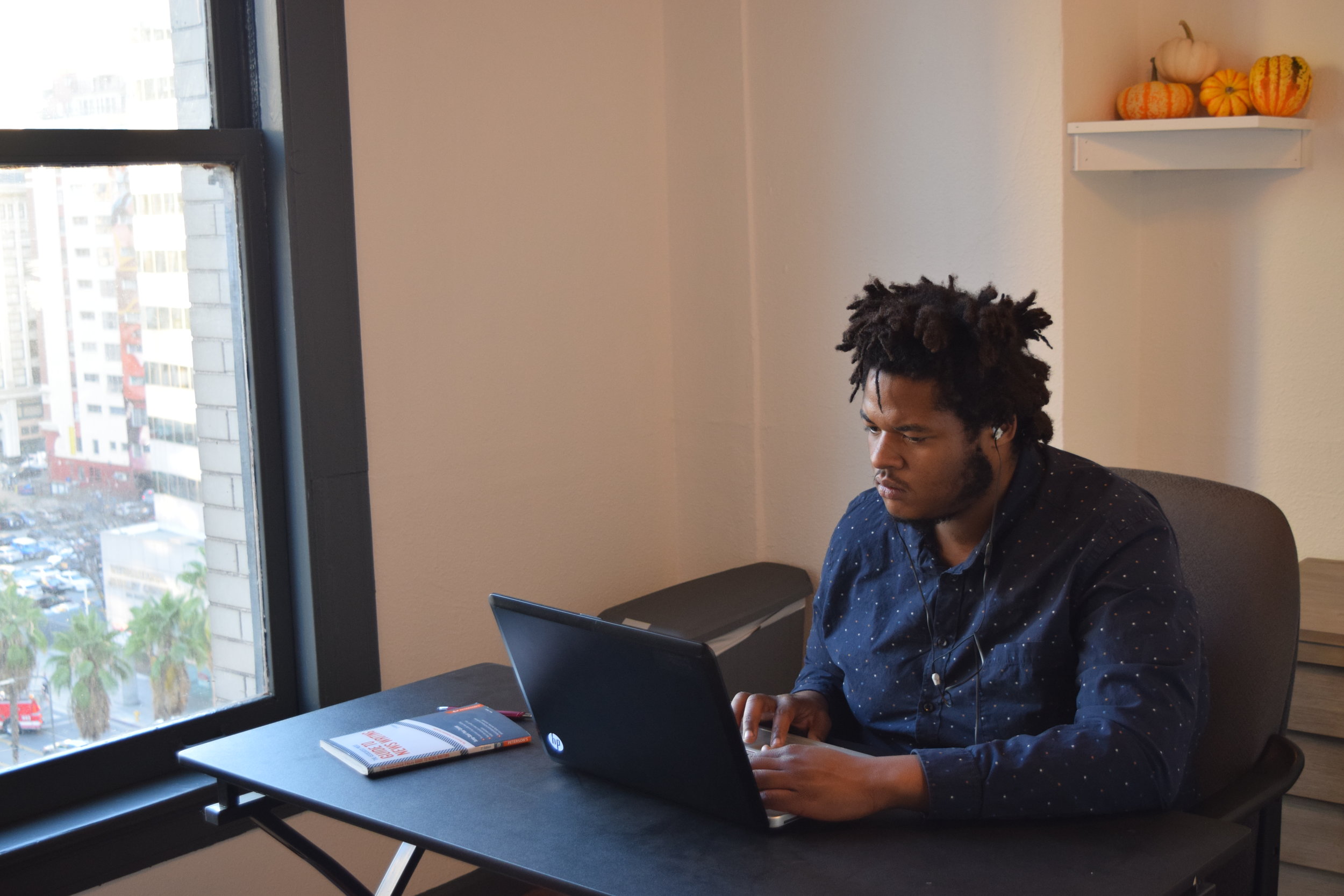 Operations Manager
Location: Downtown Los Angeles, CA or Tucson, AZ
Compensation: $50,000 DOE
Organizational Summary
Fostering Media Connections (FMC) is a nonprofit news organization that harnesses the power of journalism and media to improve the lives of vulnerable children, youth and their families.
We report and produce our own coverage, which is published on two distinct platforms: The Chronicle of Social Change, an online news site, and Fostering Families Today, a bi-monthly print magazine.
We train youth involved in the child welfare and juvenile justice systems the basics of journalism so they can take a more prominent position in the policy discourse that shapes their lives.
In 2017, FMC began the first phase of a national expansion. The organization has established new regional hubs in Arizona, Michigan, New York and Wyoming, in addition to its home base in California.
Position Purpose and Summary
The operations manager position is a full-time role reporting to the vice president. This person will play a critical role in managing the day-to-day effectiveness of FMC including program operations, finance and human resource functions. This person will also play a collaborative role in developing and implementing systems that increase the effectiveness and efficiency of our work and supporting our ability to grow and expand impact.
This is an opportunity for a motivated and detail-oriented individual who wants to make an impact while gaining a broad set of experiences relevant to nonprofit news leadership.
Job Duties
Administrative and Infrastructure:
Provide administrative support to president, vice president and other staff as appropriate including scheduling, travel arrangements, processing reimbursements, etc.

Schedule and provide support for board of director meetings

Serve as the first point of contact at FMC via managing main phone and email accounts

Manage office and relationships with vendors

Across all areas of work, contribute to annual operations calendars and manuals

Maintain print mailing list and assist with other business development activities as needed.
Development support:
Act as lead coordinator for special events (3 to 5 per year)

Assist development officer with donation processing

Assist development officer with mailings and other projects

Work with development officer to prep president for meetings with funders
Finance, HR, and Compliance
Coordinate day-to-day finance operations, liaising with our outside accounting firm; this includes processing deposits, payables, reimbursements and invoicing.

Maintain files.

Support data gathering as needed for audits, insurance, tax filings, distribution of 1099s, etc.

Maintain filings to ensure compliance with federal and state requirements.

Support HR activities and file maintenance including employee vacation and sick requests.
Direct Reports
This position oversees FMC's intern program, including those interns working in regions outside Los Angeles. Regional interns will report to regional editors, however the OM serves as interns' point-of-contact for onboarding, human resources and general operations questions.
Requirements
Spanish proficiency;

Bachelor's degree with a minimum of 4 years of admin experience (nonprofit experience preferred);

Bookkeeping experience strongly preferred (FMC uses QuickBooks online);

Impeccable customer service and interpersonal skills. Adept at communicating with employees, representatives of other agencies and community members with a variety of styles and needs. Demonstrates patience, clarity and sound judgment in these interactions, and represents the organization with pride and an eye toward long-term success;

Commitment to safeguarding confidential information;

Team player with infectious enthusiasm;
Experience with and knowledge of computer operation; knowledge of Microsoft Office Suite (Word, Excel, PowerPoint, Outlook, etc.), QuickBooks, Dropbox and GSuite;

Comfortable learning new digital tools (AirTable, Slack, Canva, Bill.com etc.);

Comprehensive knowledge of standard office practices, procedures, equipment, and techniques; excellent organizational and communication skills.
HOW TO APPLY
If this sounds like a great fit for you, please submit your cover letter, a professional writing sample and resume to hr@fosteringmediaconnections.org.